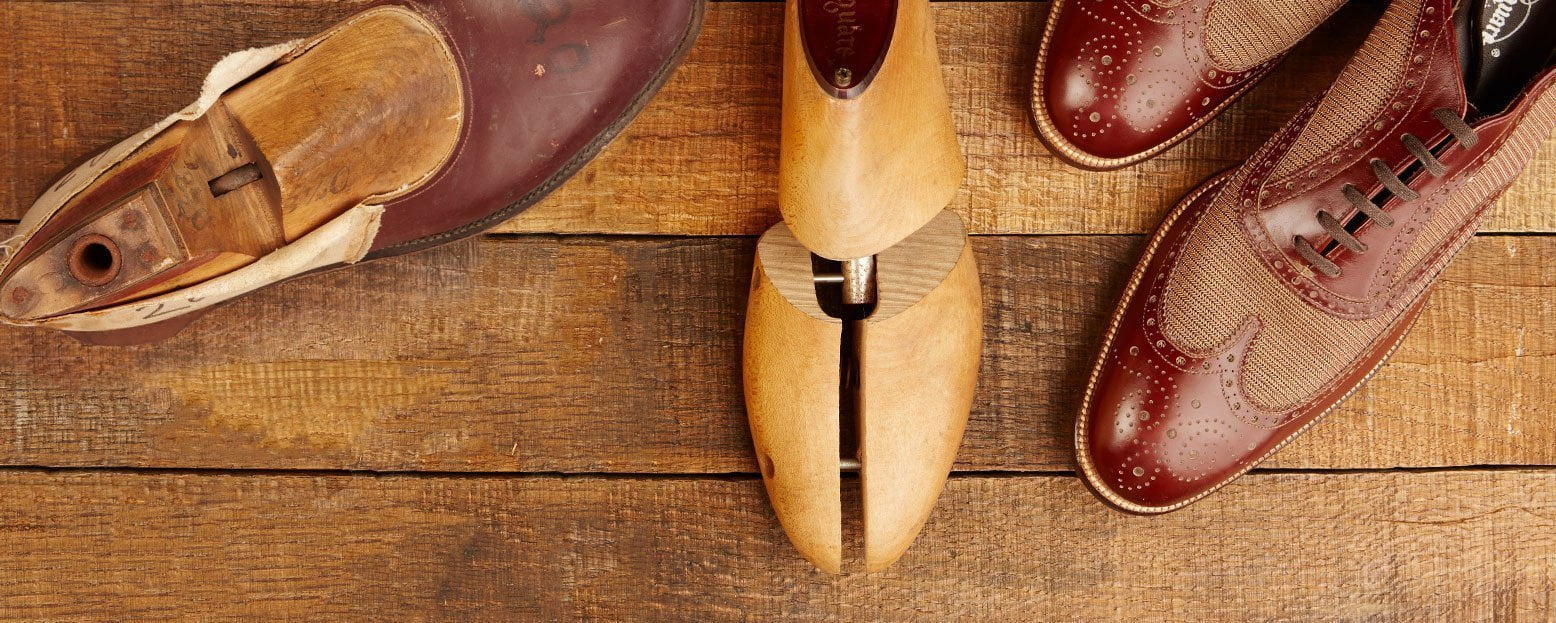 Built For Lasting Style
Crosby Square was once home to London's finest bespoke shoemakers. Now it's the name of a heritage brand of handcrafted footwear, inspired by London, rooted in America. Founded in Watertown, Wisconsin in 1932, Crosby Square's mission was to create the finest, long-lasting Goodyear welted shoes with a handsome look and a luxurious fit. Today, we're proud to continue that tradition with an all-new generation of Crosby Square shoes, at once distinctive and classic, built with a hat tip to Savile Row tradition. Look for our new editions online and at upscale retailers. American roots, European inspiration.
Goodyear Welting
The cobbler's choice for nearly 150 years, a Goodyear welted shoe is built for durability and comfort. In crafting a Goodyear welted shoe, a band of leather is slipped between the upper and the sole. Both the upper and sole are sewn to this leather—the welt—rather than to each other. A cobbler can easily resole a Goodyear welted shoe by undoing the stitching between the sole and the welt. Plus, because the upper is not directly stitched to the sole, the bond between the two is more water resistant. This creates a shoe that can last for decades, growing more comfortable and building character along the way.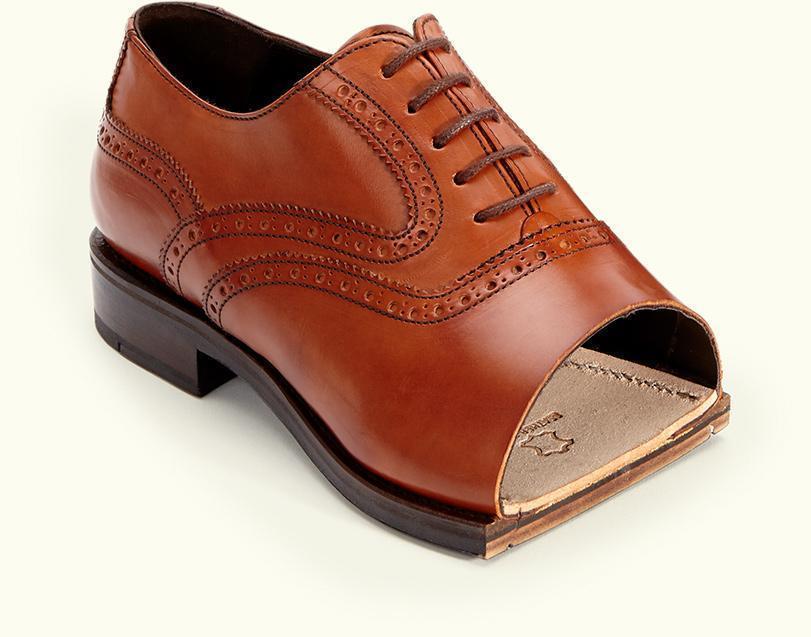 Blake Construction
Clean and simple, a Blake stitch runs directly through the upper to the sole. This allows for a very close cut sole, as all of the stitching is done inside the walls of the upper. Because Blake stitching lacks the extra layer of leather found in a Goodyear welted shoe, the Blake constructed shoe will tend to be more flexible and forgiving right out of the box.
Built For Lasting Style
Crosby Square shoes are built to classic standards that have always been, and always will be, in fashion. Our lasts are built according to time-honored designs, so the shoes they shape can suit any occasion. We've long been inspired by Savile Row, London's legendary home for bespoke tailoring, and our footwear is a reflection of that inspiration. Handmade. Goodyear welted. Crafted to age well and look magnificent doing it.