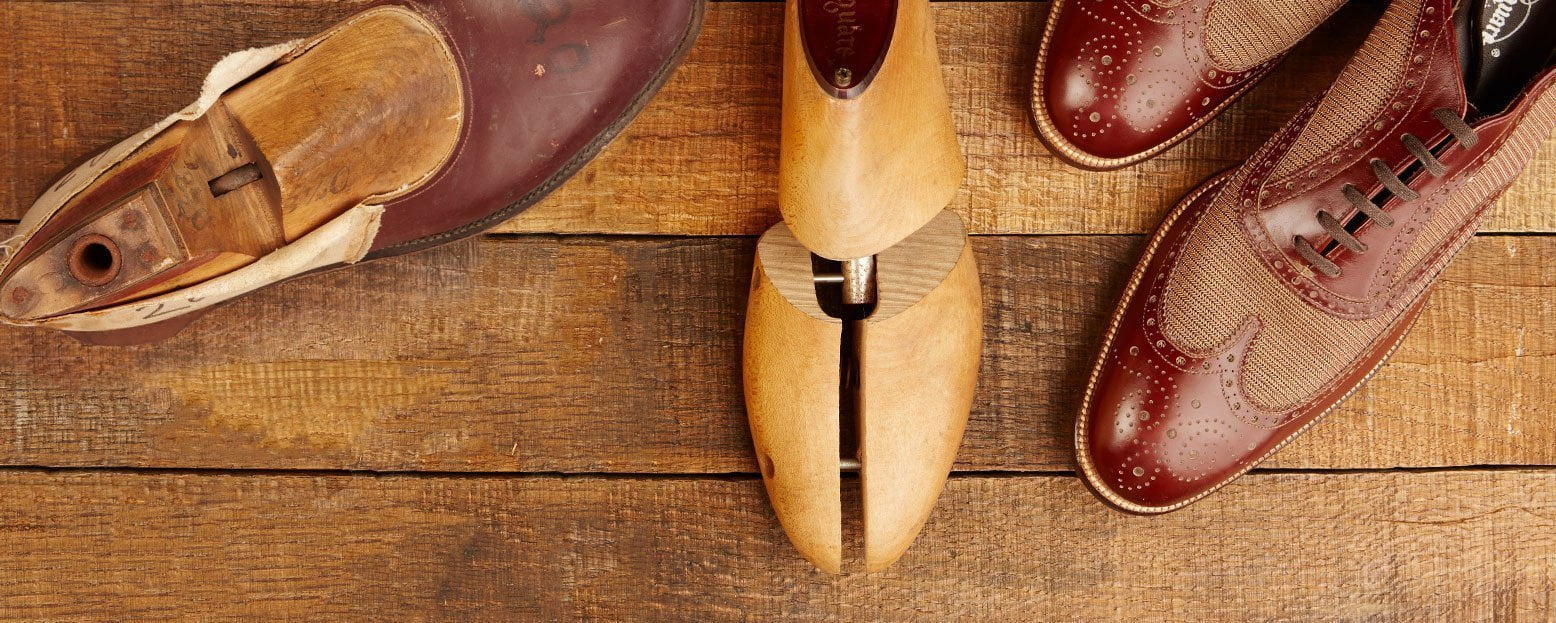 American Heritage Brand Built to Last
Crosby Square shoes are built to classic standards that have always been, and always will be, in fashion. Our lasts are made according to time-honored designs, so the shoes they shape can suit any occasion. Crafted to age well and look great doing so.
A Massachusetts native, Lyman Reed Blake invented the process called Blake Stitching way back in 1856 as a method to simplify and streamline shoe construction. Shoe manufacturers immediately recognized the sleek, elegant lines made possible by Blake stitching, and today it remains one of the most popular techniques in fashionable shoemaking, particularly in Italy. Clean and simple, the Blake method attaches the uppers directly to the sole with a single line of stitching. This allows for a very close-cut sole; since all of the stitching is done inside the walls of the upper, the sole and the upper can have nearly the same width. Because Blake stitching lacks the extra layer of leather found in a Goodyear welted shoe, the Blake stitched shoe will tend to be more flexible and forgiving right out of the box. Though it requires special machinery, Blake stitched footwear can also be resoled, adding years to the life of the shoe.